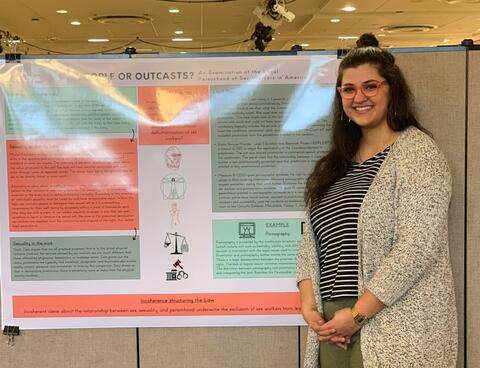 Contact Information
1201 West Nevada Street
Urbana, IL
61801
Office Hours
Spring 2020: M & W: 10-5; T, Th, F: 10-2

Research Assistant to the Head
Biography
A recent graduate from the U of I working with the Department of African American Studies as a research assistant to Dr. Ronald Bailey, Head of the department. I work on special events, alumni relations, departmental networking, traditional research, and departmental projects. I plan to attend graduate school to work toward Ph.D. within the next couple of years.
I welcome any current or prospective undergraduate students to reach out to me for any advice or assistance.
Research Interests
Gender & Women's Studies
Race & Ethnicity
Identity Politics
Sexuality
Political Theory
Multiracial Identities
Identity Formation
Research Description
I spent my final semester of my undergraduate career writing two separate theses:
"A Review of Racial Identity Formation: The Inclusion and Consideration of Multiracial Identity"
"Outcasts or People?: An Examination of the Legal Personhood of Sex Workers in America"
Education
I received a BA with distinction and honors in Political Science and African American Studies from the University of Illinois at Urbana-Champaign in May 2019