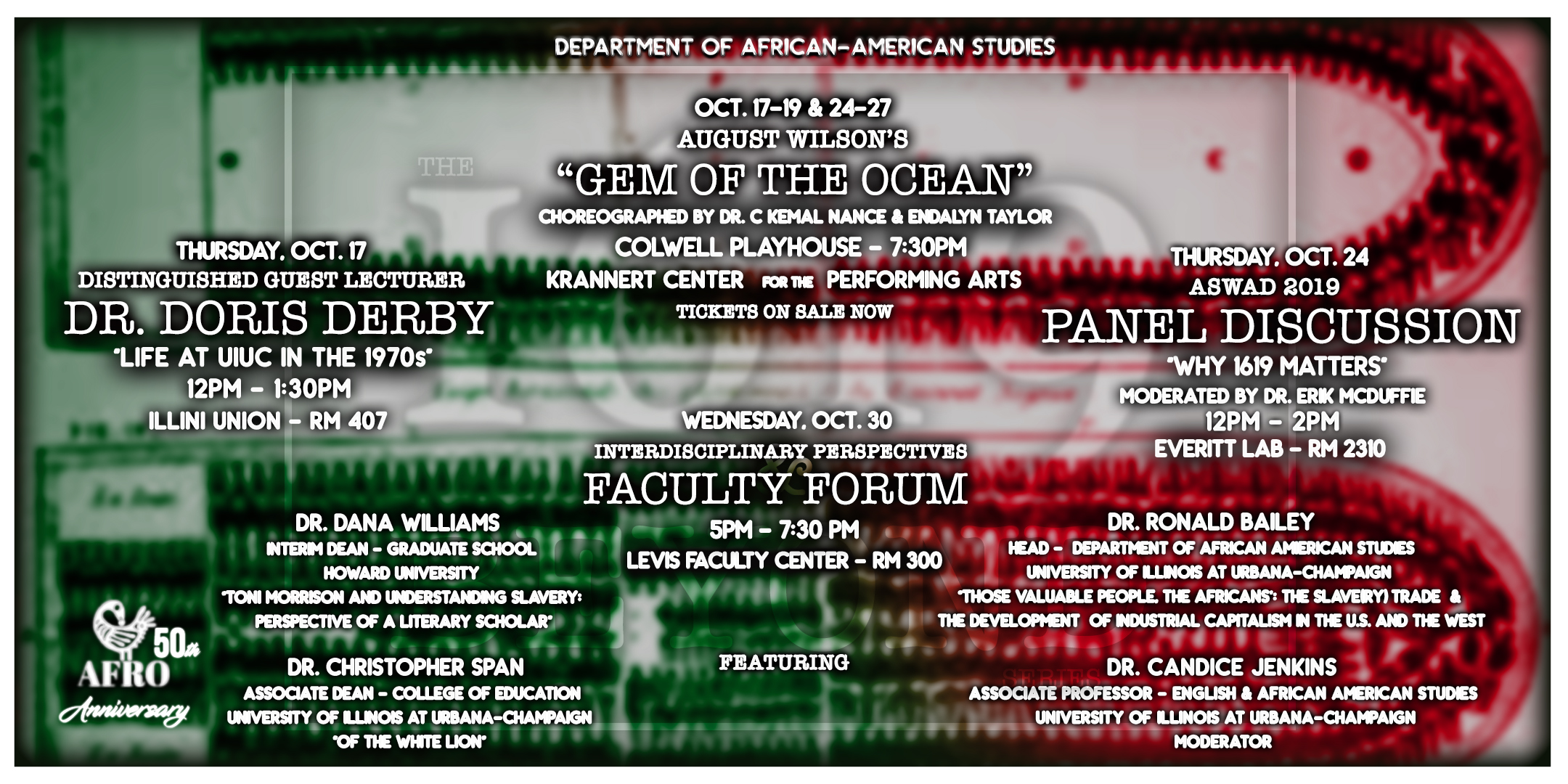 Dear students, faculty, staff, and community supporters,
The year 2019 is a year of commemorations! In 1619, 20 enslaved Africans were imported into Virginia in an act that many people recognize as the beginning of the European slave trade to the Americas. This 400th anniversary is being widely observed. And in 1969, following the murder of Dr. Martin Luther King in 1968, many of the African American Studies programs in the U.S. were initiated. This includes the University of Illinois, and we are pleased to observe our 50th anniversary this year!
On behalf of the Department of African American Studies, I would like to invite your participation in the activities listed on this announcement that will help us understand why such historical developments are so significant. The enclosed announcement includes a series of events sponsored by the Department of African American Studies and many other units across the campus. It is important that every month be filled with activities that push us to reflect on our past, analyze our present, and plot a collective course for a better future!
We are excited that so many events to attend. The Bruce Nesbitt African American Cultural Center was also founded in 1968-1969 and we are pleased to congratulate that important unit as they celebrate 50 years and welcome us all into their new facility.
The theme of our commemoration is "1619, BEFORE AND BEYOND: THEN, NOW, NEXT?" As the African Sankofa bird symbolizes, we must look back to move forward! We look forward to seeing you over the next few weeks at our commemorative events, and at all of the campus activities in the future.
Sincerely,
Ronald W. Bailey
Head, Department of African American Studies