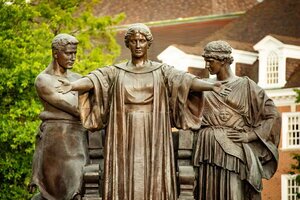 The department invites applications for a full-time tenure-track Assistant Professor or full-time tenured Associate or Full Professor in Black Health and Wellness. The rank is open. The successful candidate will join an interdisciplinary faculty and lead efforts to address issues of Health Policy and/or Health and Wellness among Black populations. The area of specialty is broadly defined and includes mental, physical, community, and/or social health in a national or diasporic framework.
We are particularly interested in scholars whose research is grounded in the discipline of Black Studies and who apply social science methods to areas such as social determinants of health, food and health disparities, healing practices as related to culture, and mental health.
For full position listing and application instructions, please see https://illinois.csod.com/ux/ats/careersite/1/home/requisition/7336?c=i….  
Applications due: Monday, October 16, 2023