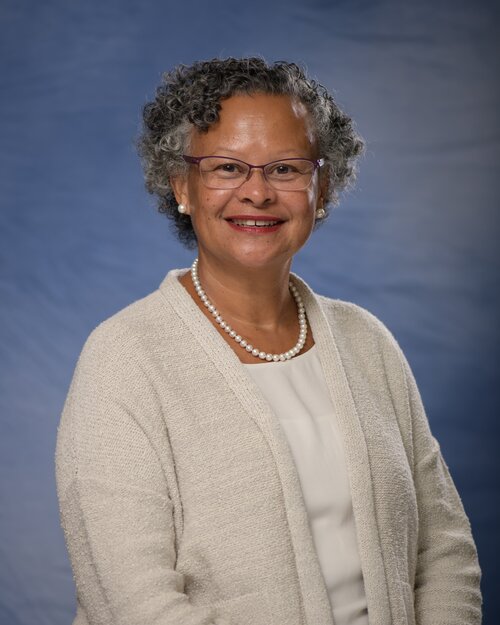 Contact Information
Department of African American Studies
1201 W. Nevada, MC/143
Urbana, IL 61801


Biography
I am a scholar of Africa and the African Diaspora in the Department of African American Studies. My research focuses on the importance of land and labor to the struggle for black freedom and self-realization—one of the more important and complicated areas of investigation in the African Diaspora. That interest brought me to the Lusophone world, first to Mozambique and then to Brazil. As an academic, my professional life has been dedicated to charting the struggles of black people in multiple national locations to obtain and maintain access to land, to enjoy the fruit of their labor, and to lead dignified lives—in short, to vindicate their humanity, thereby making relevant the current mantra, "Black Lives Matter."
Research Interests
Politics in Africa and the African Diaspora
Race, Ethnicity, and Gender in Africa/African Diaspora
Land, Labor, and Afro-Brazilian Rural Communities
Agroecology and Agrarian Change
Afro-descendant Social Movements in the Americas
Black Land Loss and Climate Change in the Americas
Research Description
My most recent book, For Land and Liberty: Black Struggles in Rural Brazil (Cambridge University Press, 2021) is a comparative study of the history and contemporary circumstances concerning Brazil's quilombos (African-descent rural communities) and their inhabitants, the quilombolas. The book examines the disposition of quilombola claims to land as a site of contestation over citizenship and its meanings for Afro-descendants, as well as their connections to the broader fight against racism. The book "demonstrates the dispossession of rural black communities by powerful rural and state interests since the time of slavery, and compellingly argues that land rights are a necessary form of reparations for past injustices, and to achieve justice today." This work illuminates the unfinished struggle for liberation in Brazil and the African diaspora.
Building on earlier work in Mozambique and Brazil, my new research project is on the politics of Black land loss in the era of climate and environmental change in the USA and Canada.
Education
PhD, University of Toronto
M.A.A.S., University of California Los Angeles
BA (Honors), University of Toronto
Grants
Principal Investigator, Department of African American Studies, Mandela Washington Fellows, Civic Leadership Institute, Department of State/IREX (FY16-YALI-CL-Illinois-01), 2016, $149,834
Principal Investigator, Center for African Studies, National Resource Center ($980,000/PO15A140048) and Foreign Language and Area Studies Fellowship ($1,822,500/PO15B140048) Title VI Grants, U.S. Department of Education, 2014-18, $2,802,500
Principal Investigator, "Who Owns Paradise? Afro-Brazilians and Ethno-Tourism in Brazil's Quilombos," Research Board (RB15124), 2015, $13,658 and International Research Travel Grant, $2500
Awards and Honors
University Scholar, UI, 2023-26
Fellow, Rockefeller Foundation Humanities Program at Northwestern University, 2005
Fellow, Center on Democracy in a Multiracial Society, UI, 2004
Fellow, Carolina Postdoctoral Program for Faculty Diversity, 1991-93
Fellow, Center for Advanced Study, UI, 1990
Fellow, Frederick Douglass Institute for African and African American Studies, 1987-88
Courses Taught
Pan Africansim in the Americas, Europe and Africa
Government and Politics in Africa
Introduction to the African Diaspora
Development of African Studies
Global Africa
Social Movements and Globalization in Africa, Asia and Latin America
Comparative Politics in Developing Countries
Additional Campus Affiliations
Professor, African American Studies
Professor, Political Science
Professor, Gender and Women's Studies
Professor, Women & Gender in Global Perspectives
Professor, Global Studies Programs and Courses
Professor, Lemann Center for Brazilian Studies
Professor, Center for Latin American and Caribbean Studies
Professor, Center for African Studies
Recent Publications
Bowen, M. L. (2021). For Land and Liberty: Black Struggles in Rural Brazil. (Cambridge Studies on the African Diaspora). Cambridge University Press. https://doi.org/10.1017/9781108935968
Bowen, M. L. (2018). Quilombo Identity, Ethno-Commodification, and Tourism in Neoliberal Brazil. In R. K. Edozie, G. A. Chambers, & T. Hamilton-Wray (Eds.), New Frontiers in the Study of the Global African Diaspora: Between Uncharted Themes and Alternative Representations (pp. 197-212). (Ruth Simms Hamilton African Diaspora). Michigan State University Press. https://doi.org/10.14321/j.ctv65sxqz.15
Bowen, M. L., Mitchell, S. T., & Sullivan, L. (Eds.) (2017). Afro-Brazilian citizenship and the politics of history. African and Black Diaspora, 10(2).
Bowen, M. L. (2017). Who owns paradise? Afro-Brazilians and ethnic tourism in Brazil's quilombos. African and Black Diaspora, 10(2), 179-202. https://doi.org/10.1080/17528631.2016.1189689
Bowen, M. L., & Tillman, A. S. (2015). Developing Culturally Responsive Surveys: Lessons in Development, Implementation, and Analysis From Brazil's African Descent Communities. American Journal of Evaluation, 36(1), 25-41. https://doi.org/10.1177/1098214014539831