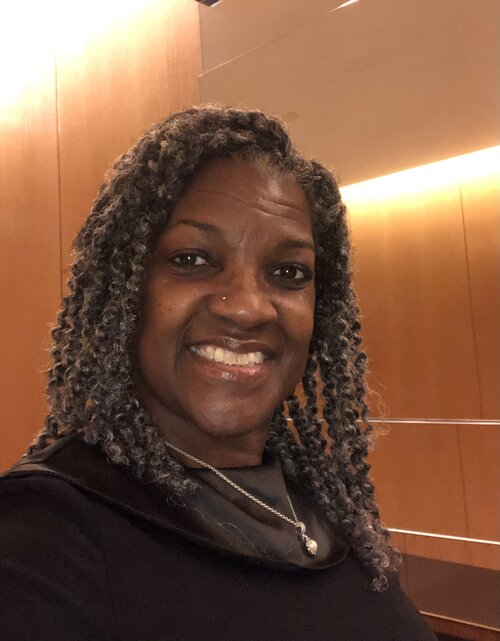 Contact Information
1201 West Nevada Street
Urbana, IL
61820
Office Hours
Summer 2022 Wednesday 1pm - 3pm (Email for an appointment and location)
Also available Virtual by appointment only
Assistant to the Head, Instruction
Curriculum and Instruction Co-Advising
Biography
Dr. Desiree Y. McMillion is a graduate of the College of Education in Education Policy, Organization and Leadership at the University of Illinois.  Currently, she serves in an administrator role in the Department of African American Studies at the University of Illinois. She assists the head of African American Studies, provides co-advising across campus disciplines, assist with the development of curriculum in the unit and serves as instructor of various African American Studies courses and other campus units. 
Her primary research examines the nature and relationship of historic and contemporary educational experiences of Blacks in higher education and the study and investigation of the Black Experience.  She also has interest in Black Families in Film, using classic and contemporary films that depict diverse family structures, social classes, and experiences within the Black family unit.  With this experience, Dr. McMillion is committed to offering various forms of learning practices for students as we link scientific data to lived experience.  She encourages students to reflect as they discover the pedagogical practices that identify the complexity and multiplicity for the Black experience through various mediums (books, community efforts, museums, art, dance, film, stage performance, course materials, etc.)
She is a member of various committees on campus and in the community where she is extremely active.  
Research Interests
Race, Class and Gender
Educational Policy 
Gender & Women's Studies
Leadership in Higher Education
History of Education and African American Studies
Diversity and Inclusion in Higher Education
Underrepresentation of Students of Color in Education and Communities
Civil Rights Movement
Black Women
Black Women in Academia and Leadership Roles
Black Families in Film
Slavery; Slavery in the US
Activism; Community Efforts
Education
BA from Eastern Illinois University with an emphasis in Psychology
MA and PhD from the University of Illinois in Education
Courses Taught
African American Studies 100 - Introduction to African American Studies 
African American Studies 226 (GWS 226, SOC 223) - Black Women in Contemporary US Society
African American Studies 298 Civil RIghts Movement T(Southern Roots Tour)  
African American Studies 382  (HDFS 324)  African American Families in Film
Gender Women Studies 384  Black Women & Popular Culture
General Studies 101  Introduction to General Studies
Sociology 199  Introduction to the University of Illinois at Urbana-Champaign: Illinois "Firsts"
AFRO 398, 498 Independent Study